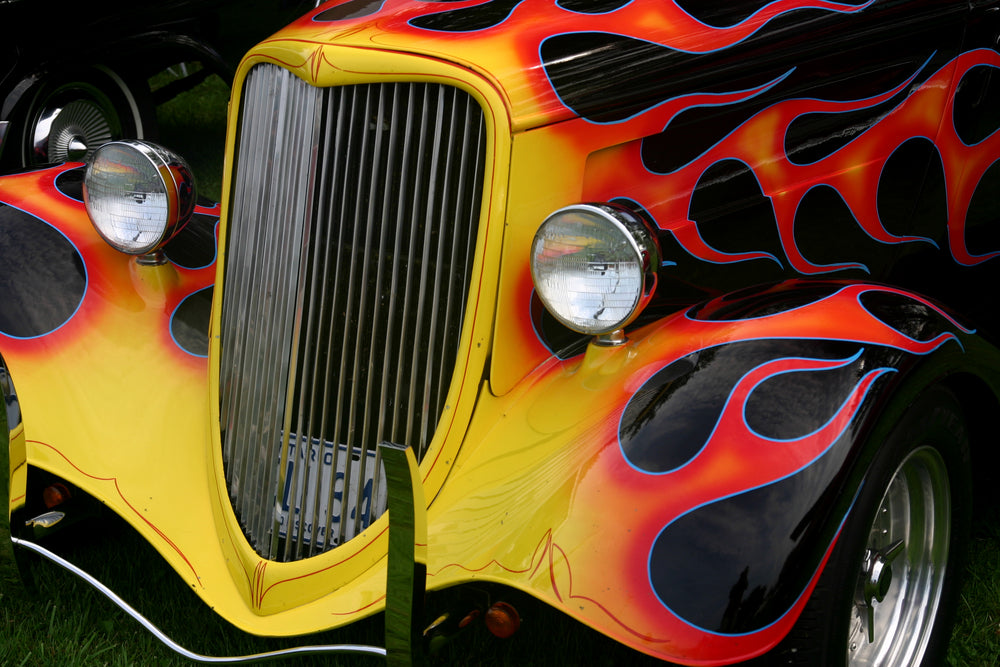 If you feel as passionate towards your vehicle as we do, then why not give it some personality with customized, high-quality decals? Whether you have a love for racing, badass skulls, or are a true American patriot, there's no better time than now to spruce up your car while the warm cruising weather is just ahead. When you're looking for the perfect ones for your vehicle, here are a few ways to get creative with your decals.
Positioning
With vinyl decals, you can go big or go subtle with a variety of designs in our online library. And one way to get creative with your decal is with the positioning. Before you begin installing them, it's important to take a few moments to envision where exactly they will look best. For example, if you have a large transport truck or pick up, our American Flag Tear decals can be placed just about anywhere along your vehicle – under the door, above the window, and scattered along the exterior to give a realistic tear effect. So spend a few moments to consider how you can get creative with your decal position.
Colour Coordination
If you're really keen on creating a unique exterior, there's no better way than by combining our decals with some colour coordination. The colour of your vehicle in relation to the decal can really make a big difference. For example, if you're installing an American Flag graphic, consider the body of your vehicle and how the colour of it will complement the blue, white and red of the graphic. If your truck is painted in any of these colours, it will make your decal look phenomenal. Additionally, if, for example, our Chrome Skull Half Wrap has caught your eye, colour coordinating with a silver or black vehicle will make this really pop. So always take into consideration the colour of your car and how it will work alongside your decal.
Combinations
Who says you can only have one type of decal? Get creative with yours by personalizing it however you like. Whether it's big, small, flashy or subtle, you can add on a blazing fire half wrap while still appeasing your love for skulls with a hood decal too. It's your baby, so dress it how you like!
Get creative with your decals by taking some time to consider what you really want and how you want your vehicle to look. At Xtreme Digital GraphiX, we provide the best in quality graphics and service. Order yours today!