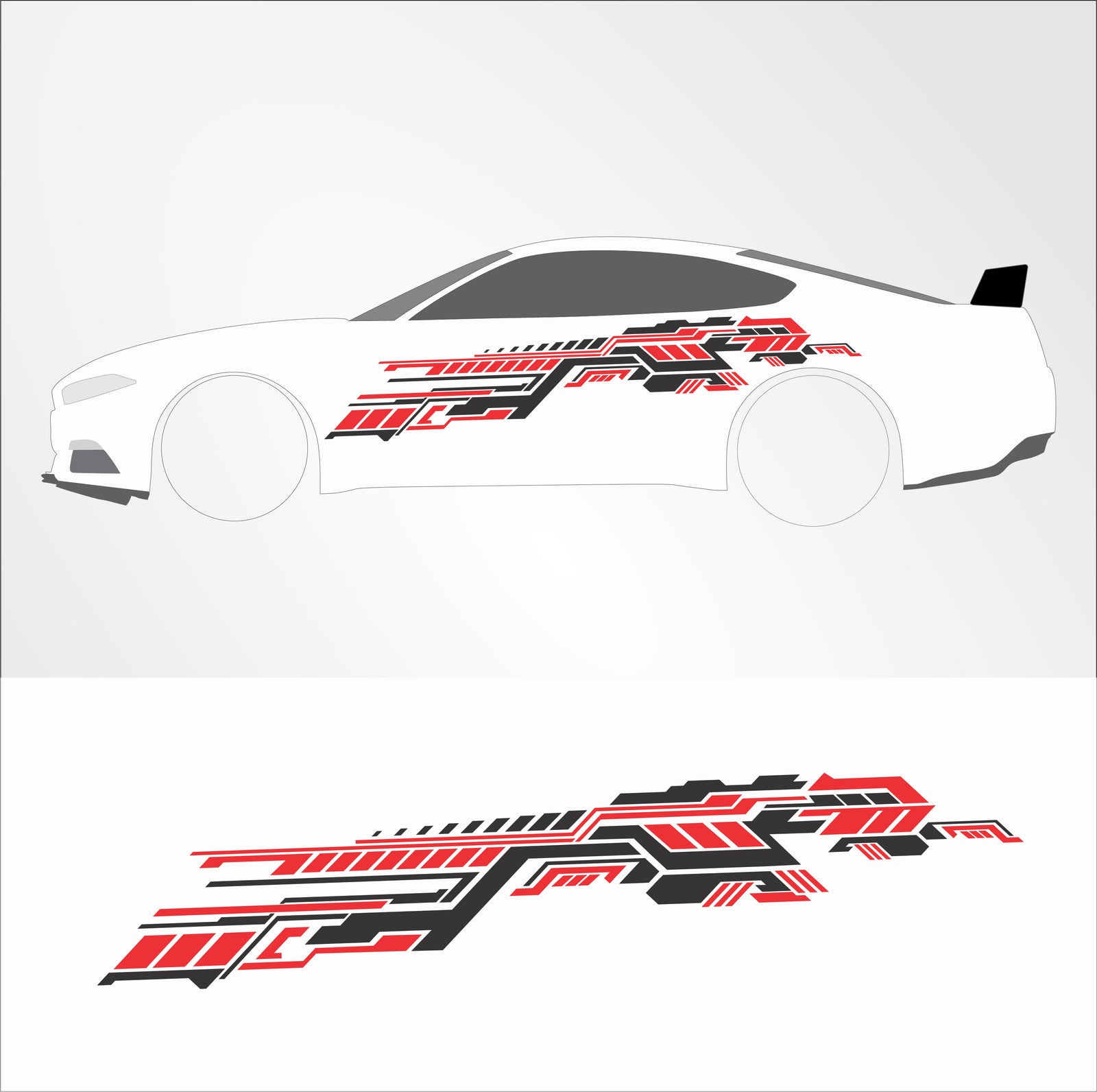 Ever wonder how the graphics stay on your ride after you've applied them? Our decals and wraps at Xtreme Digital GraphiX are manufactured using the best-quality products to give your ride a flawless finish that will last for years. Here we'll show you the magic behind our vinyl decals and what makes them strong enough to stay on, even at high speeds.
Self-Adhesive Backing
At Xtreme Digital GraphiX, we're committed to superior quality in everything we do. That's why we only use the best vinyl that's available on the market today, which is specially designed for vehicle decals and wraps to create greater durability. Each of our graphics are custom printed from an advanced, state of the art Eco solvent printer that cuts the pattern out and lays the graphic onto the vinyl. The graphics then stick to the glass or painted surface of your vehicle with an incredibly robust self-adhesive backing, just like the stickers you grew up with, but way stronger and way more impressive.
UV Protective Coating
All of our graphics also come with a specialized UV protective coating. This is applied to ensure that our decals and wraps can withstand the all of the weather elements without being affected. So if you're worried about how your new decal graphic will hold up against the blazing sun, you don't have to worry. This protective coating will prevent fading from the sun, along with general wear and tear from the weather, keeping your graphic looking sharp for up to eight years.
Application
Proper application matters when it comes to professional-grade decals and wraps, not only for keeping your ride looking sharp, but also when it comes to holding your new graphics tight and flush against your vehicle. That's why we engineer our graphics with a highly flexible cast film, which allows you to reposition the decal if necessary so it can fit perfectly against the contours of the vehicle. We also include an application squeegee with every order, so our customers have everything they need for a straightforward, simple application process that will ensure the graphic stays on your ride for years.
So when you're ready to add some personality to the exterior of your vehicle with a professional-grade decal, choose the name that driver's know they can trust. Xtreme Digital GraphiX is always committed to producing high-quality graphics that will last. Check out our extensive online collection to find the best fit for your vehicle.