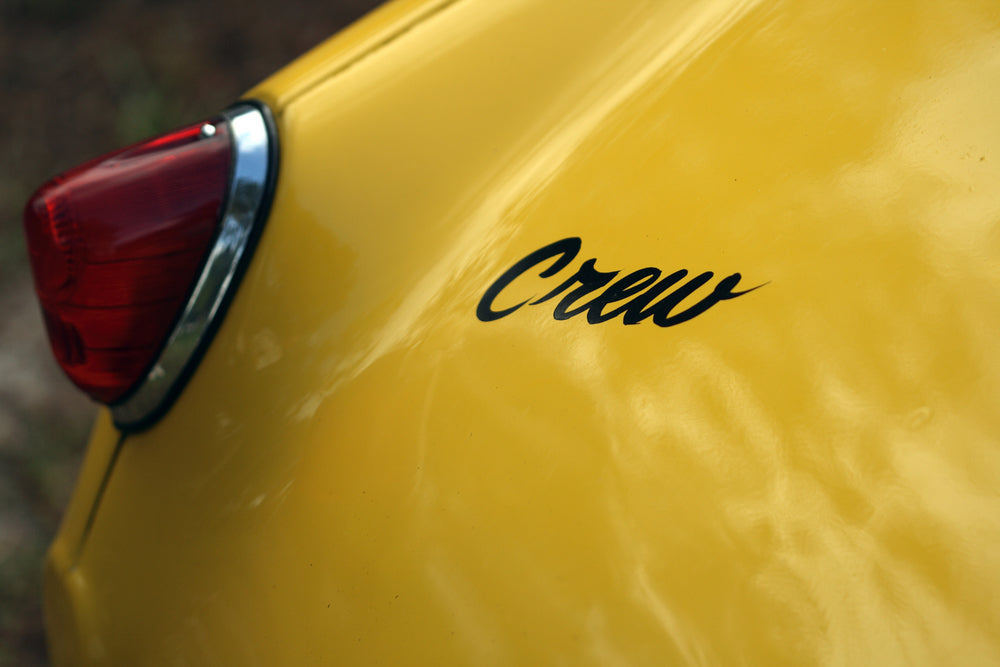 Adding on decorative decals and stickers to the vehicle didn't just happen overnight. Car decals evolved from the good ol' bumper sticks that allowed drivers to express their political support or their favourite vacationing destination, or maybe what their motto was in life. They were a means of expression for any and every interest, and they continue to be for drivers today.
Here is a brief history of car decals.
The Dawning Of Bumper Stickers
After the late 1920s when the Model A car was created, it was the first time drivers had an actual bumper on their car. Prior to that, they didn't exist. And, once this newfound design took off for enhanced safety measures, it didn't take long for people to start using it to latch onto different slogans, advertisements, and opinions. But the actual bumper sticker didn't emerge until the 1940s when a silkscreen printer named Forest P. Gill created the first adhesive sticker that could stick on to the bumper. Originally these were made from different types of material, but eventually vinyl took over, thanks to its durability and quality. Silkscreening was the primary source for sticker designs until the 1990s, but eventually, with the progression of the printing process, images were printed using full-colour printing.
The Decal
Gradually, as vinyl continued to be developed, decals emerged with images printed on thin vinyl sheets. The water transfer adhesive was used with enhanced images, which could be installed to more extensive portions of the vehicle. Once this became available, it didn't take long for the hot rod cars to get in on the car decal craze. During the 1960s, the water-based adhesives could be seen everywhere on classic cruisers and drag racing street cars where flames and impressive images decked out the coolest, eye-popping cars. These type of decals could be placed anywhere on the car – inside, outside, or rear-glass. Years later, dry transfer decals were created for the exterior only but faded quickly after enough exposure to the weather. But thanks to the advancement of technology, we have car decals today that can last for years!
When it comes to the history of car decals, they've certainly come a long way! At Xtreme Digital GraphiX, you can find thousands of customized images to choose from, with the most advanced technology like our state of the art Eco solvent printer and the best quality vinyl that's on the market today. Plus, the application is fast and simple! Check out our large online collection to find the perfect car decal for your ride.