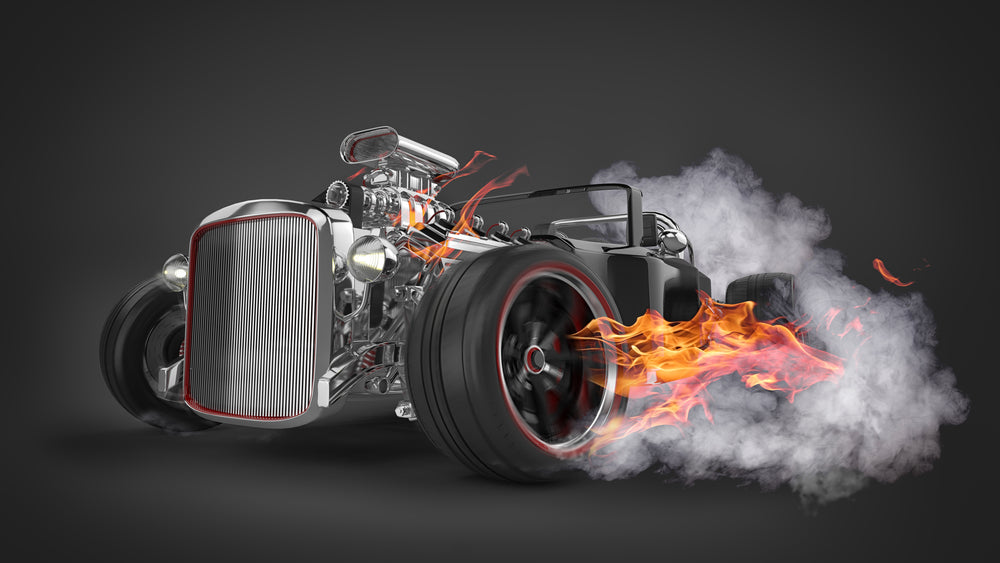 Humans and flames have gone hand-in-hand for thousands of years. Fire was always, of course, a force of nature that was a critical part of our ancestor's survival. And today, it is something that we continue to be drawn to and fascinated by. But now, without the critical need for it, why do flames still attract us so much? Whether it's sitting around a campfire, stoking the fireplace at home, or even adding some life-like flame graphics to our vehicle, this force of nature is one that clearly continues to captivate us.
It's Wild and Unpredictable
Fire is one of the four essential elements – earth, air, fire, water. And it is the element that is undoubtedly the wildest and most unpredictable. Today, we humans are increasingly consumed by the concrete world around us. So being able to connect with those wild forces of nature is more uncommon and removed from our daily lives. That is why we enjoy this element so much. When we finally have time to escape to the outdoors and light up the campfire, many of us can sit for hours staring at those soothing and erratic flames. As humans, it's something that we innately enjoy, especially when we can escape from the city and relish in a little wild, rustic nature.
It Represents Our Fiery Personality
For those who are particularly drawn to fire and flames, it is also commonly seen as a representation of their lively, passionate, and fiery personality. The element of fire is said to represent and attract those who have a natural intensity that is compelling and uplifting to others around them.
A Force of Nature We Can (Somewhat) Control
There was a time when fire was undoubtedly wild and volatile, but human and flames have evolved with a greater sense of control. Being able to, in many ways, contain this element, allows us to enjoy and appreciate the dynamic properties of those flames. They're calm, soothing, mesmerizing, enthralling, comforting, and even dangerous. Whether it's wrong or right, as humans, we love to control the world around us. And for many, there's no better satisfaction than being face to face with such a force of nature knowing that you can (most of the time) control it.
When it comes to humans and flames, it's not really hard to see why we're drawn to this majestic force of nature. And if you're as passionate about it as we are, we've got all the flames you need to deck out your ride for the spring! Check out our massive online selection to find the perfect fiery decal for your vehicle or boat.