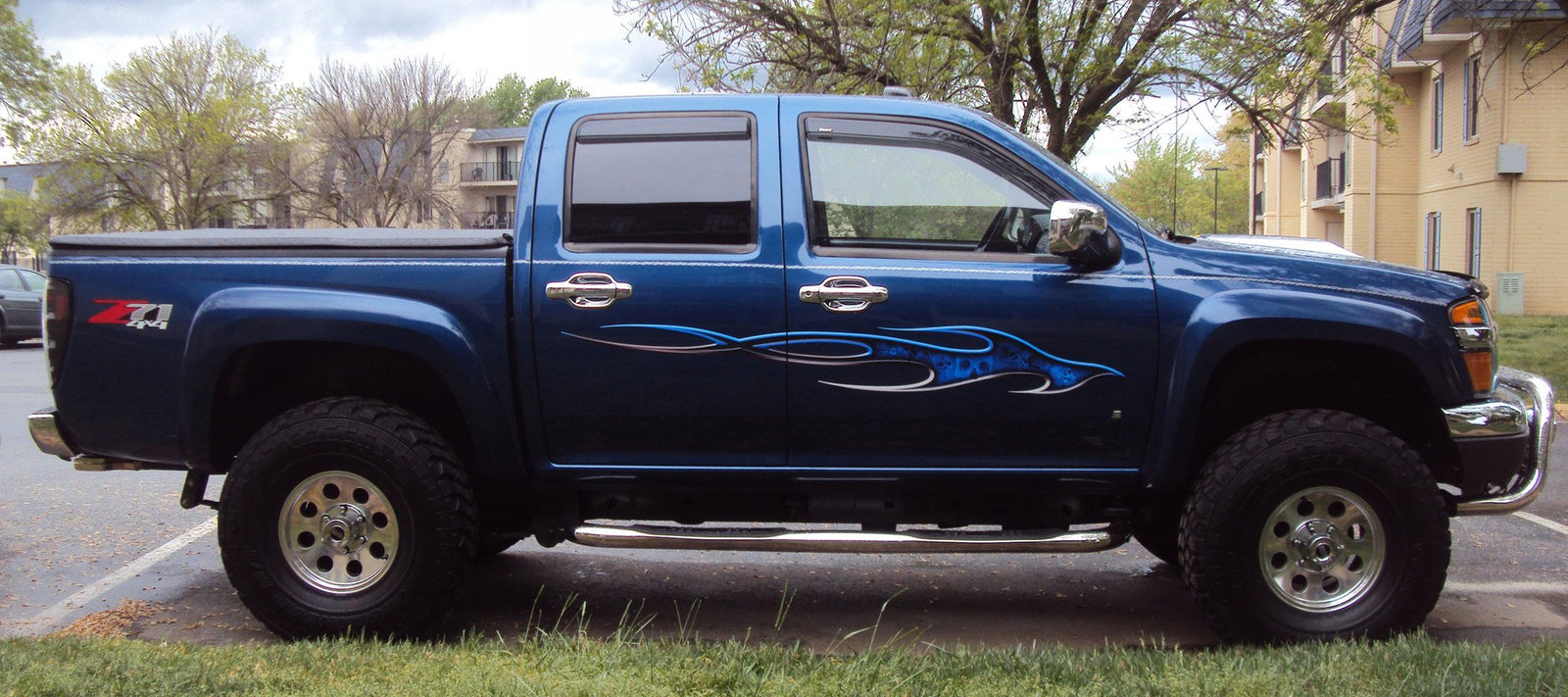 With spring in the air and the colder weather behind us, there's no better time to pimp out your ride and finally show your vehicle the kind of love it deserves. Whether you're eager to show off your American pride or your love for flames and skulls, Xtreme Digital GraphiX has got you covered. To help get you started, here are a few good reasons why spring is the perfect time for new graphix.
Get Your Car Prepped
Spring cleaning isn't just reserved for the home. We know that it's important after the long and grimy winter to roll up your sleeves and give it the tune-up, maintenance, and cleaning it really needs. Whether you do it yourself or have it done for you at your local auto body shop, it'll be prepped and ready to finish off with the perfect decal to make your ride look even more impressive once you hit the road.
Avoid the Mess
As the weather clears us, it also provides the best and easiest opportunity for applying our quality decal graphics to your vehicle without any hassle. Each of our graphics is delivered to you with an easy application mask and even a squeegee so you can place it and smooth it on perfectly. And of course, during the spring, you don't have to contend with any mess or residue from the snow and salt, which can impact the appearance and application of the product.
Show It Off
During the winter, people are hibernating inside, bundled up, and walking as quickly as they can to get where they're going fast. But with the warmer weather and brighter days, it's the perfect time for some new graphix because people are finally able to shed their layers, go for a stroll and actually enjoy taking in the sites and sounds of the neighbourhood, like your good-looking ride. This of course means you actually get to show off your eye-popping decal and get it the attention it deserves.
Here at Xtreme Digital GraphiX, we offer thousands of different designs that are easy to apply to your vehicle or boat and are guaranteed to impress. We produce only best quality to ensure each and every customer is more than satisfied with our product. So when you're looking to add some decal love to your ride this spring, Xtreme has got you covered! Check out our selection to find the perfect one for you.