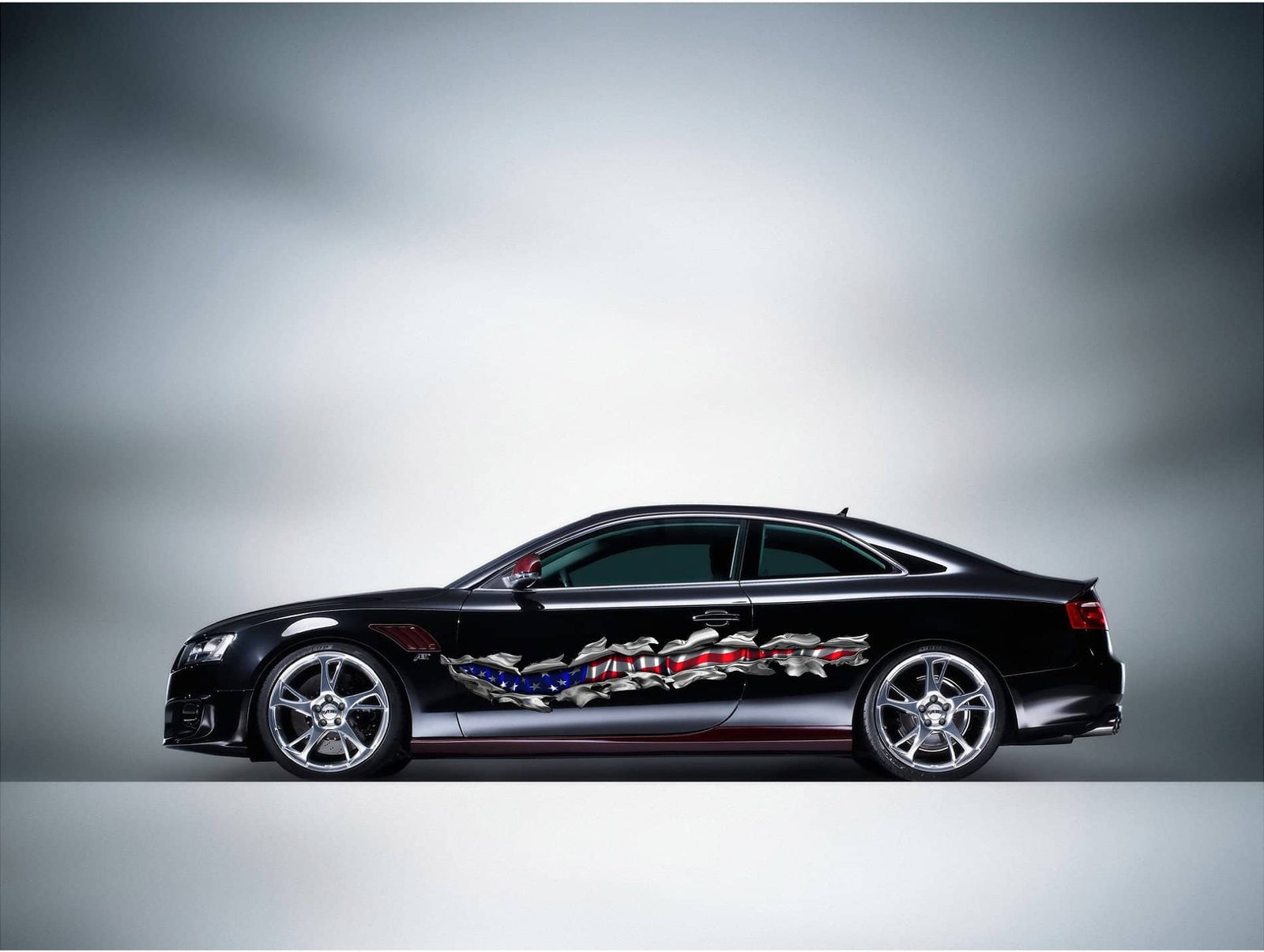 We've always used the most advanced printers at Xtreme Digital GraphiX for our decals. That's why we're extremely excited to announce that we are taking our printing to a whole new level with the latest in technology.  We have upgraded our printer to the latest and greatest on the market — a Roland VS-540i eight colour large-format inkjet printer and cutter that's designed to produce the brightest colours yet. Learn more below about the advancements of our new printer and what it means for your vehicle decals.
Advanced Eight-Channel Printing
We've upgraded from our four-channel to the newest eight-channel printer to provide outstanding quality for our clients. The Roland VS-540i offers 180 nozzles per channel, Intelligent Pass Control technology, and seven different droplet sizes to create the smoothest gradations and richer density for our high-resolution prints. What does that mean for your ride? Mind-blowing graphics with intense colours and crisp quality.
Maximum Potential
Our newest printer is designed to maximize the imaging possibilities we can create. With specialty inks, we can create more natural skin tones, over 500 metallic and pearlescent colours, and greater opacity on clear or dark substrates. You'll get more colour options for your vehicle which will make your ride stand out on the road.
Unmatched Outdoor Durability
If you thought our decals lasted long, wait to hear what our new printer can do! With award-winning Eco-Sol MAX 2 eco-solvent that produces decals with unmatched long-term outdoor durability, you'll receive the most resistant decal on the market. This means it's also scratch and chemical resistant so your decal will look as good as the day you bought it years down the road.
Environmentally Friendly
At Xtreme Digital GraphiX, we care about the environment as much as you do and only use products that are environmentally conscious. That's why we're ecstatic that the new Eco-Sol MAX 2 inks meet the world's most rigorous standards for low emissions of VOCs into the air. Plus, it's engineered for environmental efficiency to minimize ink consumption and reduce environmental waste. So, you can brag that your decal is eco-friendly and badass.
I hope you're just as excited as we are for our new eight-channel printer with maximum performance and optimized colour capabilities.Contact us to find out how you can get one designed right from our new printer.