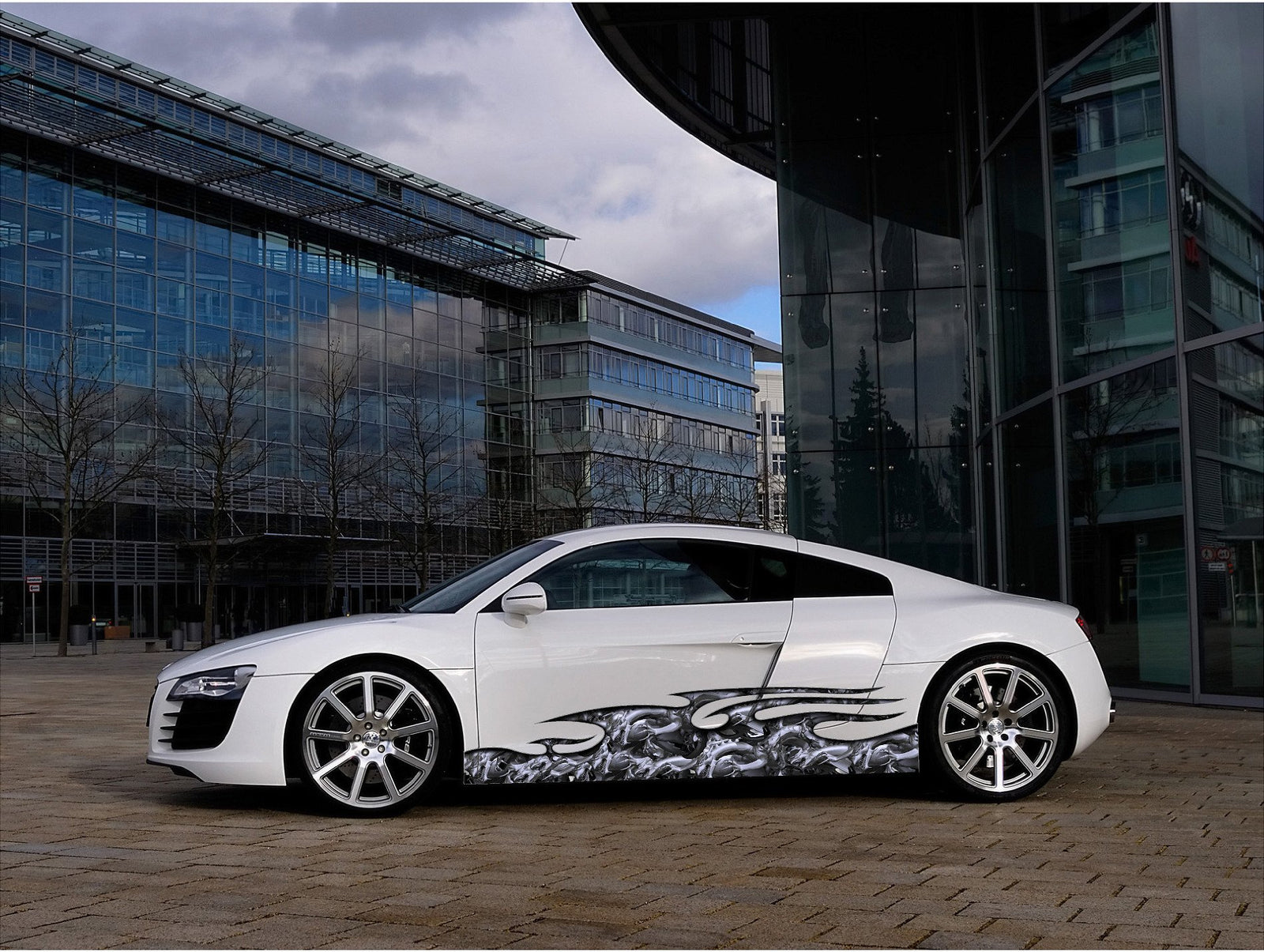 If you made the mistake of buying a low-quality vinyl decal for your vehicle, you could end up with all sorts of problems like bubbles and a dull, unattractive image. If you're serious about pimping your ride with your favourite graphic design, you need a vehicle decal that uses high quality processes and materials. So when you're searching for your next graphic, here's how to tell whether your decals are high quality.
Ultra Glossy
High quality decals use ultra glossy materials that really make them pop. A smooth glossy decal can produce vivid, life-like graphics for your vehicle or boat.
Adhesive That Can Be Repositioned
Superior decals are easy to apply and easy to fix if there are any mistakes. Using adhesive that can easily be repositioned when you need it to makes smooth application a breeze, and allows you to correct any trapped air bubbles.
Long Lasting Film
If you want film that's going to last longer than just one season, these decals are a must. High quality decals are made out of long lasting vinyl materials that are guaranteed to give you 5 years of protection and look as good as when you bought it.
The Right Type
Even with top-of-the-line vinyl, there are other types of material used for different applications. A properly selected and designed material makes sure that you don't end up with problems like over-stretching, color distortion and bubbling.
Flexible
You also want a decal that can stretch and wrap around every curve and corner of your vehicle. Not a decal that peels or can't conform properly to your ride. Look for a quality vinyl that is flexible and fitting for best results.
Durable
Durability is key when it comes to decals. Cheaply made decals won't last because they are built out of thin, cheap vinyl's. You need a film that is made from top brand names, offering the best quality rolls.
Laminated
Having an extra layer of protection is also a key ingredient that will tell you whether your decals are high quality. Laminated film when applied protects your vehicle from UV, abrasion, and scratches. Plus, it adds an extra layer, making your decal more strong and durable.
Quality Assurance
You can tell the difference when the graphics have been made with special care and attention to detail. That's why you should only go with a respected decal design company that thoroughly inspects their product before it's shipped, and guarantee's satisfaction with their service.
One thing's for sure - you don't want a low-quality vinyl decal that will only detract from the look of your vehicle or boat. You need high-quality materials and a professional design company to offer you high quality materials and professional, dedicated service. At Xtreme Digital Graphix, we offer all of the above features so that when you purchase a decal from us you get the best quality graphics and service that you deserve.