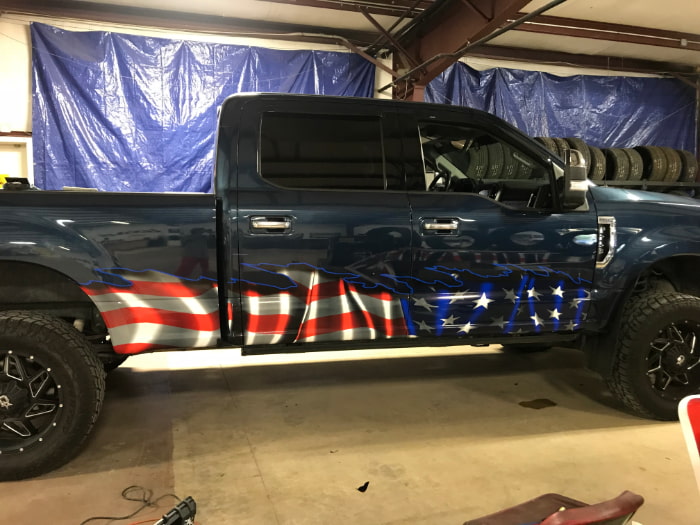 The world is always evolving, and the unstoppable modernization of our everyday lives has affected a lot of industries and companies. Car wrapping has definitely changed for the better over the years and has become more of an art form than a process. To learn more about how car wrapping has evolved over the years, here's a quick timeline to pique your interest.
1900: First Advertisement Through A Car
Milton Hershey was the first person to advertise a service through his automobile. He used his car to promote his painting services by painting his own brand on the vehicle. At the time, the original car wrapping process only involved painting, but over the next couple of years, a number of new options came on the market.
1926: Vinyl Chloride Was Invented
The invention of vinyl chloride changed the world of graphics drastically. It's a multipurpose and plastic-like material that is very flexible and can be made into any colour. And believe it or not, it was accidentally discovered in 1926 by the Goodrich Corporation. The invention of this powerful material resulted in a spike in job creation, new products, and factories.
1980: Vinyl Was Introduced As A Medium For Advertising
During the 1980s, vinyl production had finally become affordable enough for small businesses. Before then it was too expensive to produce and process, and only major companies like the U.S. Air Force could afford to use vinyl graphics that were self-adhesive.
21st Century: Cheaper and Improved Vinyl Graphics
The technological advancements in the 21st century paved the way for more opportunities and more affordable, better quality vinyl graphics. Equipment to create vinyl graphics and produce amazing designs as you see offered at Xtreme Graphix were being manufactured rapidly, changing the way vinyl graphics were created.
The Modern Production Of Vinyl Graphics Has Started
The modern production of vinyl graphics is constantly evolving. Recent advancements in product lines and printing capabilities are now allowing us to produce more vivid colours and print at faster speeds. The technology of car wrapping is changing the way we do business and is allowing us to offer superior products to our customers that we were unable to offer before.
Modernization is never a bad thing. It has made our lives more convenient and comfortable. The process of car wrapping is definitely one of the biggest winners in this modern age. It's now easier, cheaper, and produces higher quality output. Check out our collection of half wraps on our site and
contact us at Xtreme Digital Graphix
to get yours!
Our car design company provides nothing but high-quality car wraps and decals for your vehicles, boats, and transport trucks.