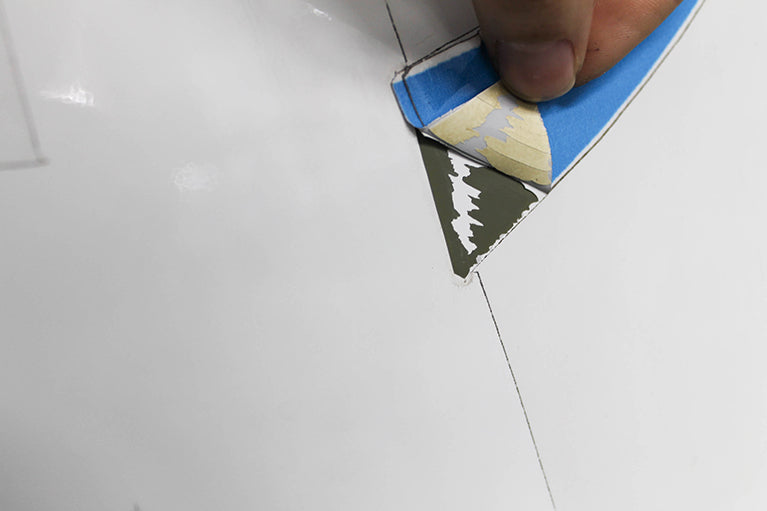 Vinyl decals have become a popular way to personalize vehicles, add branding to commercial vehicles, and even promote businesses. However, not all vinyl decals are created equal. At Xtreme Digital Graphix, we only use top of the line materials - from Vinyl, to Ink, to Mask to Packaging, everything is done to ensure you receive only the best for your vehicle.
All our vehicle graphics are made using Orafol brand vinyl. Not only will your decals last a long time while staying perfectly placed and vibrant, but they will also be easy to install or remove if you ever want to change the look. On the other hand, cheap decals can peel, fade, and even damage vehicle paint. In this blog post, we'll explore why high-quality decals are worth the investment and why it's important to choose the right vinyl for your decals.
First, let's talk a bit more about why we at Xtreme Digital Graphix make all our decals with Orafol brand vinyl. We have many years of experience and we know superior quality. Orafol vinyl is known for its durability, which means that decals made with this vinyl can withstand harsh outdoor conditions, including rain, snow, and sunlight. This vinyl is also resistant to fading so that colors on your decal will remain vibrant and true to life for years to come. Orafol vinyl is high-quality designed to last, so that your decal won't peel or crack over time.
Our decals are also easy to install. This is because the vinyl we use is specially designed to be easy to transfer and work with. While installing your decal, it will be easy to adjust or remove air bubbles. 
Now, let's talk about why cheap decals can be problematic. Who doesn't love a great deal? Of course we all do, but we also have to keep in mind, that sometimes what seems like a great bargain, is really just poor quality. Like the common saying "you get what you pay for", this is all too true when it comes to vehicle graphics and wraps.
Cheap decals are made from low-quality materials, which means they're more likely to peel, crack, and fade over time. This can be especially problematic because vehicles are exposed to harsh outdoor conditions on a daily basis. In addition, cheap vinyl is also difficult to work with, which can lead to a sloppy, unprofessional-looking decals.
Perhaps most concerning is the fact that cheap decals can actually damage your vehicle paint. This is because low-quality vinyl is often made with harsh adhesives that can pull paint off of your vehicle when the decal is removed. This can result in costly repairs and a less-than-perfect finish on your vehicle. In addition, cheap decals can leave behind a residue that is difficult to remove, which can further damage your vehicle's paint. 
In conclusion, high-quality decals made with Orafol vinyl are definitely the best choice for anyone looking to add a personal touch or new look to their vehicle. Our decals are durable, easy to install, and designed to last for years. If you're looking for a decal that will make a lasting impression, invest in a high-quality decal from Xtreme Digital GraphiX!