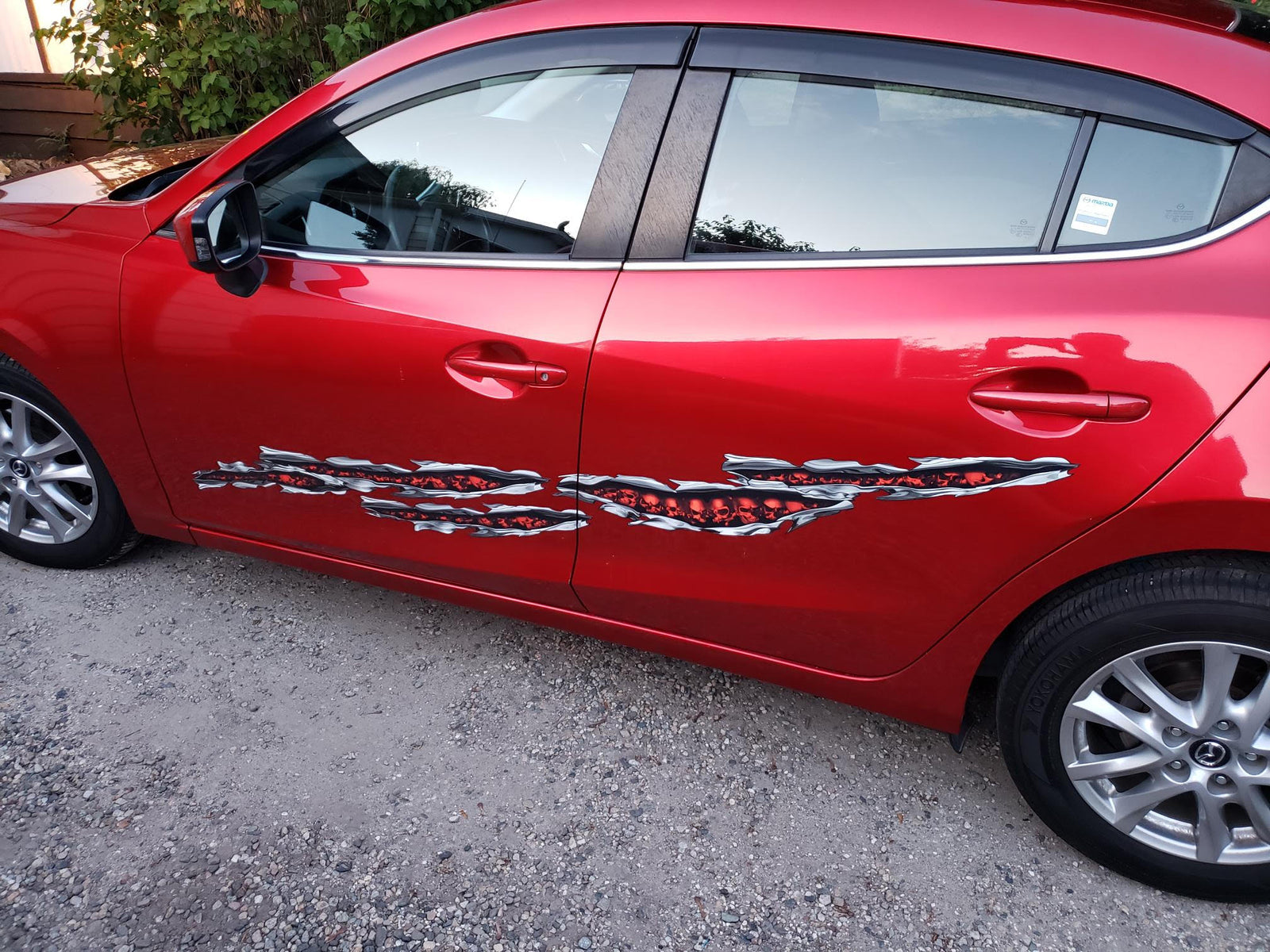 Unleash your edgy style and make a bold statement with our jaw-dropping Skull Tears Metal Ripping Car Decal! This eye-catching vehicle graphic is would look incredible on any car or truck.
With hollow eye sockets and menacing grins, these skulls exude an aura of dark power breaking through the torn edges of the metal. Whether you are drawn to the symbolism, or the dark allure, the depiction of skulls tearing through metal leaves an indelible impression. 
This isn't just a regular car graphic, it's a symbol of your untamed soul, your unapologetic attitude, and your fearless approach to life! With our high-quality vinyl material, we guarantees long-lasting durability. This design comes in many different sizes, and five vibrant colors to choose from. All our decals are made to order, so pick a size and color, and we'll have that made and shipped in just a few days.