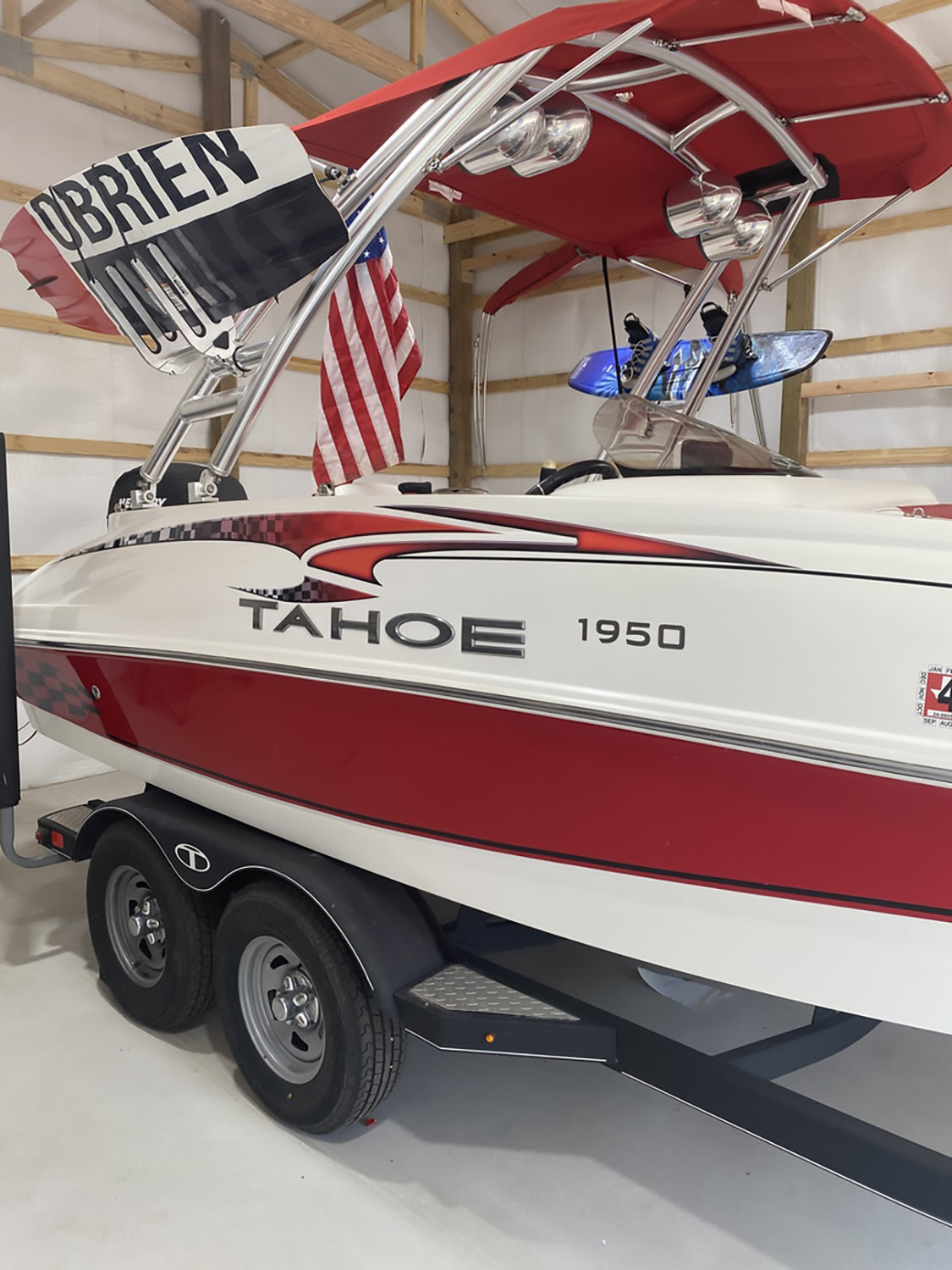 Make waves in style with this Checkers Sceptor Checkers Boat Decal! Take a look at how incredible this design look on our customer's boat!
Take your boating experience to the next level with one of our eye-catching vinyl decals! Whether you're a seasoned sailor, an avid water sports enthusiast, or simply love being out on the water, our checkered boat decals are the perfect way to showcase your love for adventure and style.
Our boat decals are specially designed for the water-loving enthusiasts. Made from premium marine-grade vinyl, they are built to withstand the harshest elements, including constant sun and water.
At Xtreme Digital Graphix, all our Vinyl Decals are made to order. We offer a wide range of checkered patterns, color combinations, and sizes to suit your personal style and boat type. Whether you prefer classic black and white, or bold contrasting colors, we have the perfect decal to reflect your individuality. This particular design comes in 7 different colors, so pick your size and color and we'll have that made and shipped in just a few days!