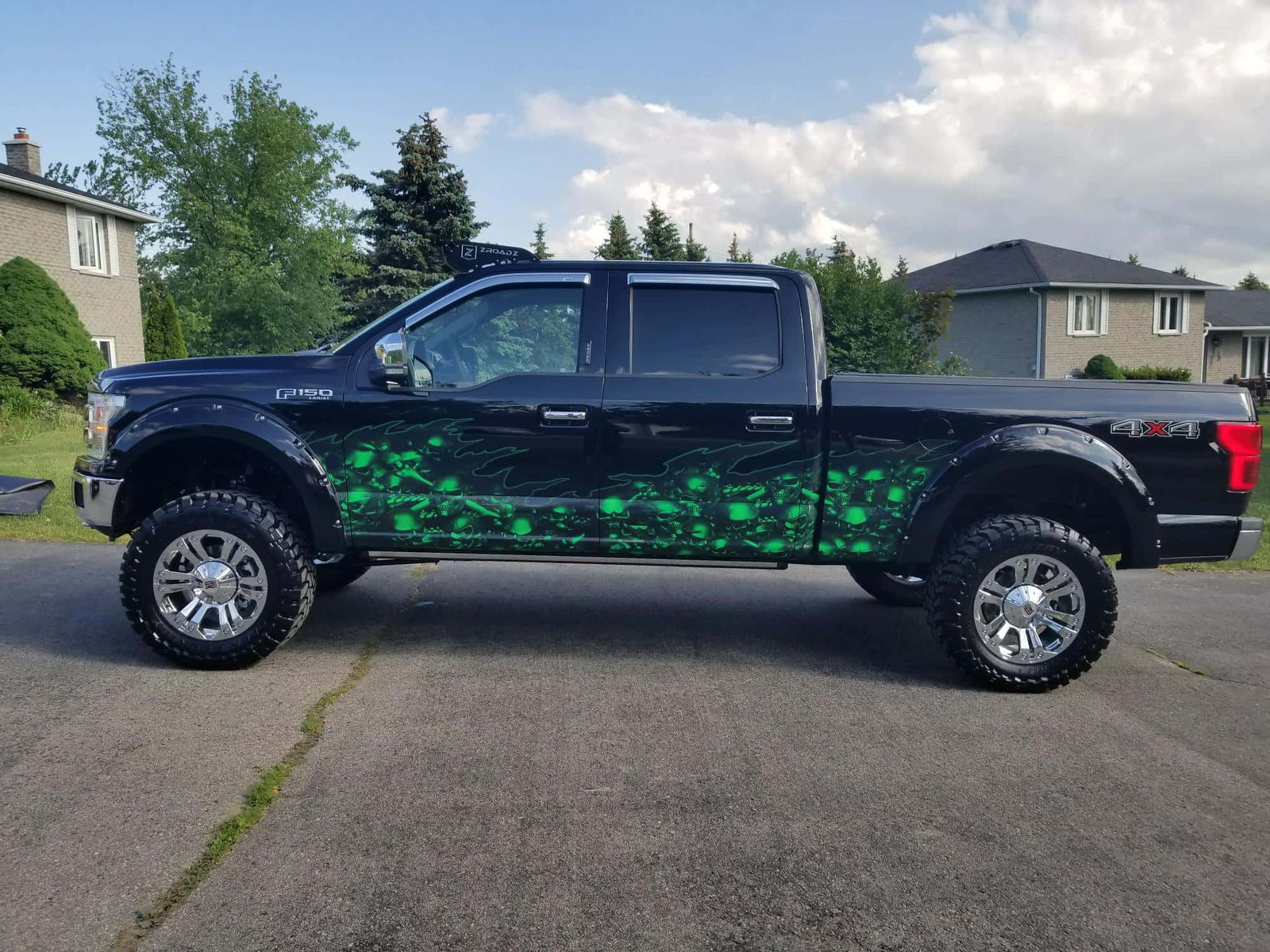 There are all kinds of modifications you can do to turn heads. And you don't have to sacrifice an arm and a leg to get a personalized look. Check out these five ways you can make your truck stand out on the road without breaking the bank.
New Grille
Nothing says "bad-ass" like a big flashy chrome grille on the front of a pickup truck. And replacing your current one is rather easy. All you have to do is swap it out for a designer grille insert. These look nothing like the standard factory ones — these are made of sleek and stylish designs that are guaranteed to turn heads on the road. Whatever look you desire, there's a design and style available that will suit your taste.
Lighting Display
Customized lighting is all the rage, so why not make your truck stand out on the road with an LED truck light kit? These underbody lighting kits add ultra-bright, multi-colours to the undercarriage of your truck. Some models are also linked to the interior and the wheels for added effects. Best of all, they are remote-operated so that you can completely customize the look of your truck right from your smartphone.
Big Wheels
If you want people to be envious of your ride, you need a serious pair of tires. And there's only one type of tire that will give your truck the look you desire while also improving its performance on the road - off-roading tires. With aggressive-looking treads, these tires are tough without sacrificing on style.
Fresh Coat of Paint
One of the easiest ways you can get your truck to stand out is to give it a fresh new paint job. By adding a racing stripe or an additional colour to the body, you can give your truck some real personality and a customized look like no other.
Body Wraps
Even better, add a custom graphic wrap! Unlike a new coat of paint, the sky's the limit with wraps. Want an elaborate bumper-to-bumper design? Or a full body graphic? There are so many designs to choose from; there's literally something for everyone.
At Xtreme Digital GraphiX, we offer customized decals that are designed to transform your ride and take your truck to the next level. Whether you need a new look for your truck, boat, trailer, or car, we have thousands of different designs to choose from. Check out our website today to find theperfect wrap for your hood or truck body – you won't be disappointed.