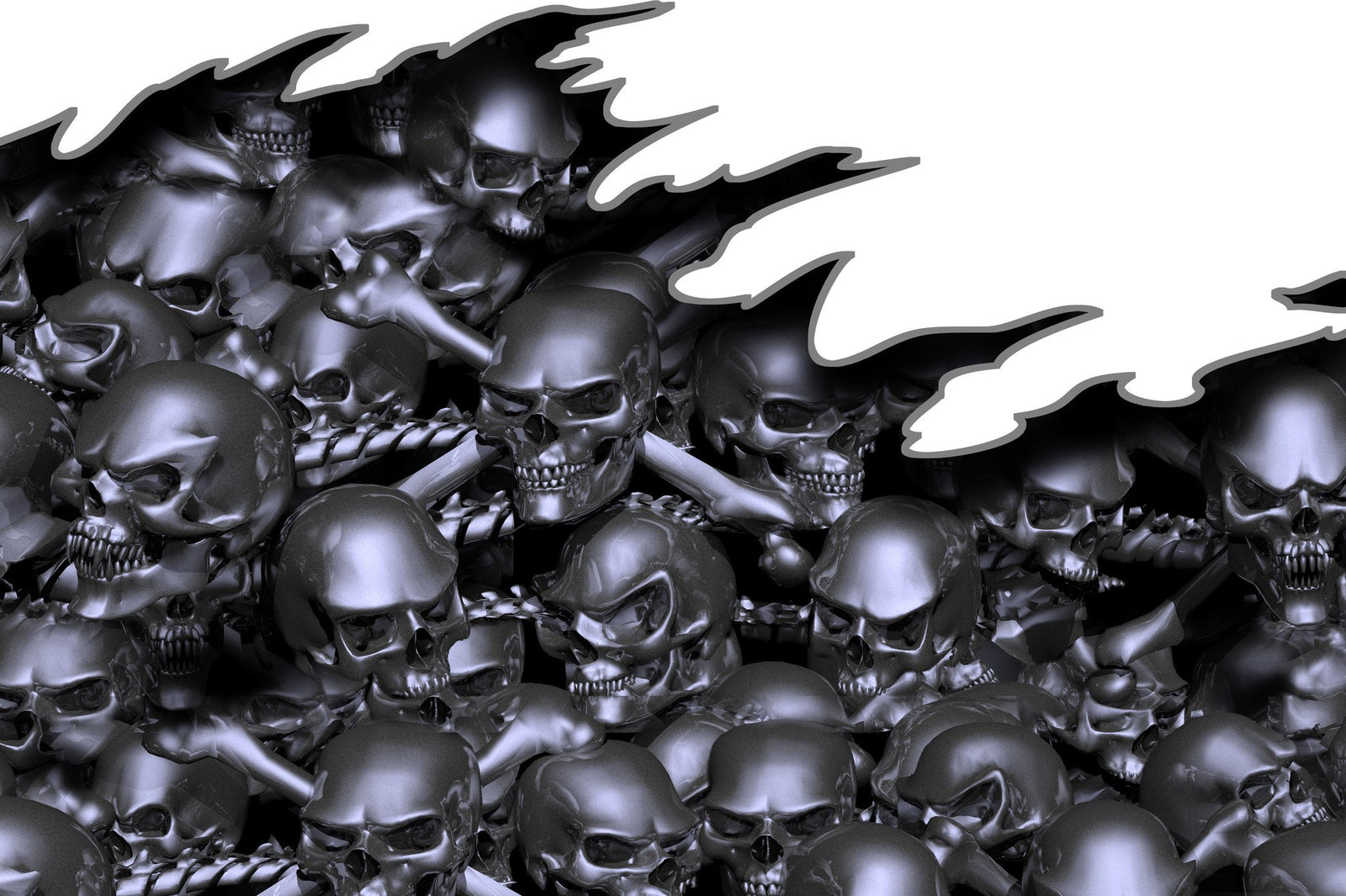 It's the most wonderful time of the year again – Halloween! And dressing up the home for this spooktacular event is always a blast, but why stop there? At Xtreme Digital GraphiX, we have decals that are perfect for spicing up your vehicle, boat or truck with some of the perfect dashes of macabre that will make your ride pop this Halloween. Check out some of our best decals for getting that spooky Halloween style this season.
Skulls, Skull and More Skulls
Skull decals are just about as badass as you can get. They look cool, and they're one of our most popular requests for spooking up any motorized vehicle during this time of year. If you love skulls, we have tons of different styles to choose from, like our horned skull hood decal, winged skull decals, skull and crossbones, chrome skull, jester skulls, skull in flames decal, and much more.
The Grim Reaper
Looking to sport the dark hooded grim reaper on your vehicle? We've got that too!  Our grim reaper skull hood decals are guaranteed to satisfy your sinister side.


Howling Wolf
Nothing sends a chill down your spine like the combination of a full moon and some howling wolves. If that's on your must-have list, we have the perfect decal for you.
Snakes
If snakes are what you're after, our rattlesnake or cobra hood decals for your car or truck are sure to get some attention this Halloween.
Whether you're into skulls, snakes, grim reapers, or howling wolves - we have what you need to spook up your ride this Halloween. You can choose from our selection of thousands of different designs, for whatever look you're after.
Each graphic is printed using a state of the art roland eco solvent printer on Orafol Orajet vinyl that's is laminated with the Oraguard Orafol laminate. Each graphic includes a squeegee and are covered with a transfer mask.
All deliveries are shipped on time and include an application squeegee to make the installation of the decals easy, clean and bubble-free.

So when you're searching for the best decals for Halloween or any occasion and time of the year, let Xtreme Digital GraphiX be your number one choice for delivering the quality products and service you can count on. We've been serving satisfied customers for over 15 years and have a reputation that we feel proud to stand behind. Reach out to us today to give your ride the perfect customized look.